San Fairy Ann 10 - 4 July 2009
A few snaps from this mornings 10 with the boys and girls new strip. We had some good times from the guys.
Kav
Jon Archdeacon 21.56 PB ( think he was in the first 10?)
Ian Silvester 22.51
Dave Haggart 24.38
Jane Wadsworth 26.46 PB and 3rd lady
Sarah Archdeacon 27.23 PB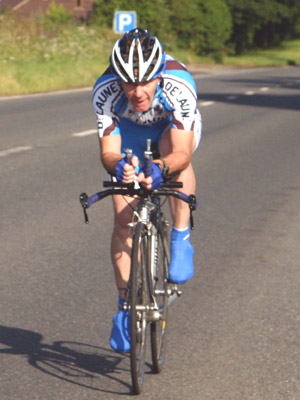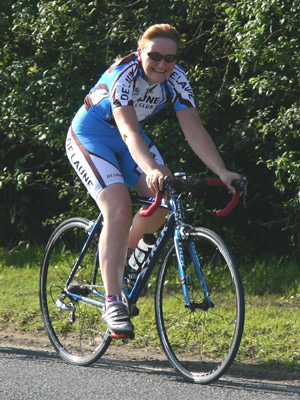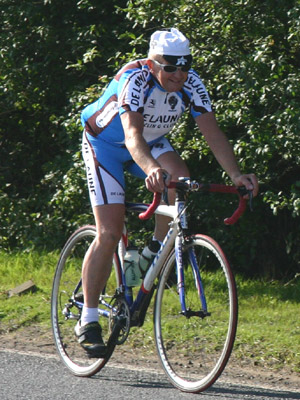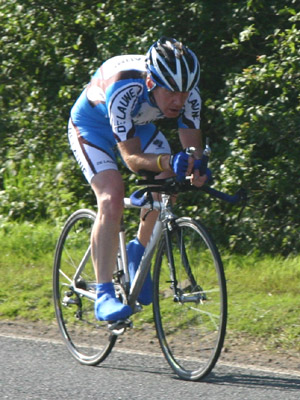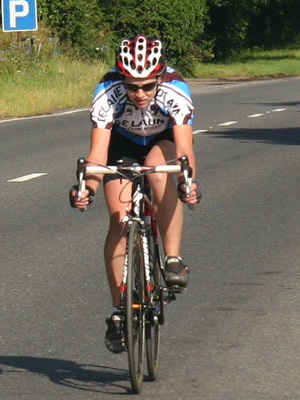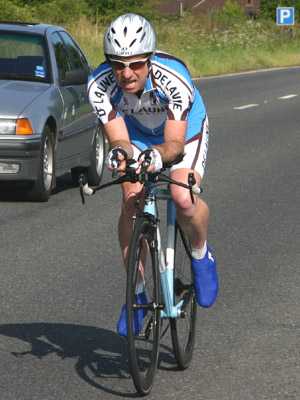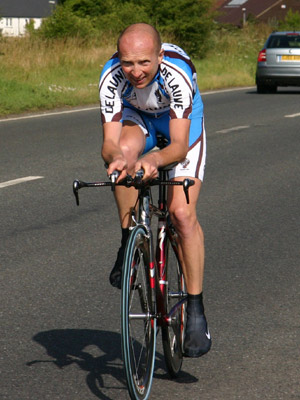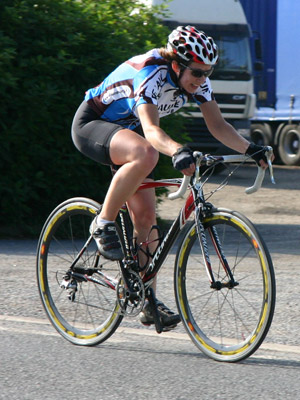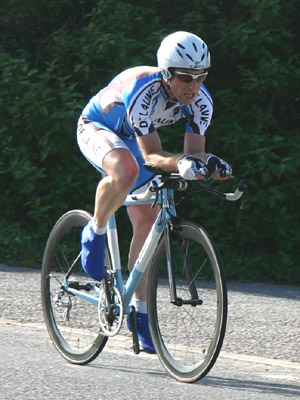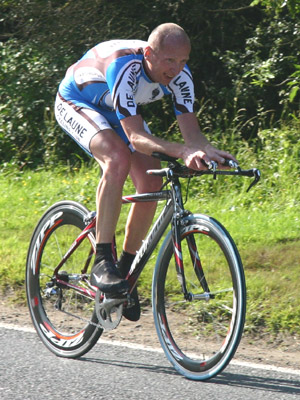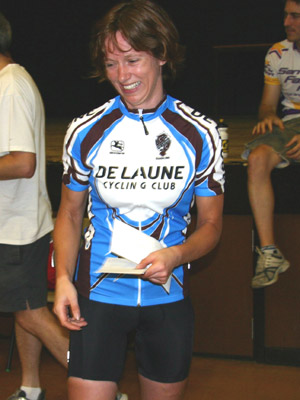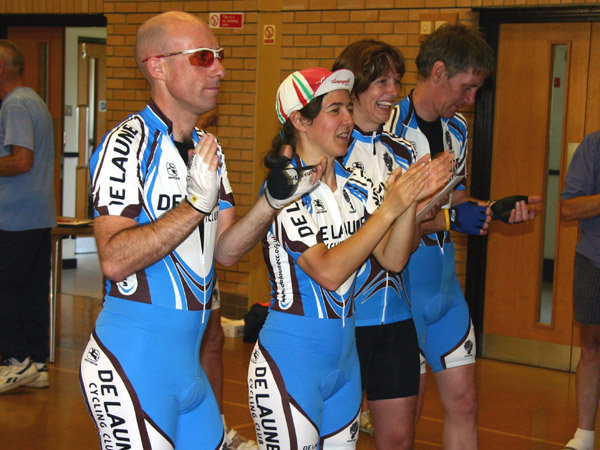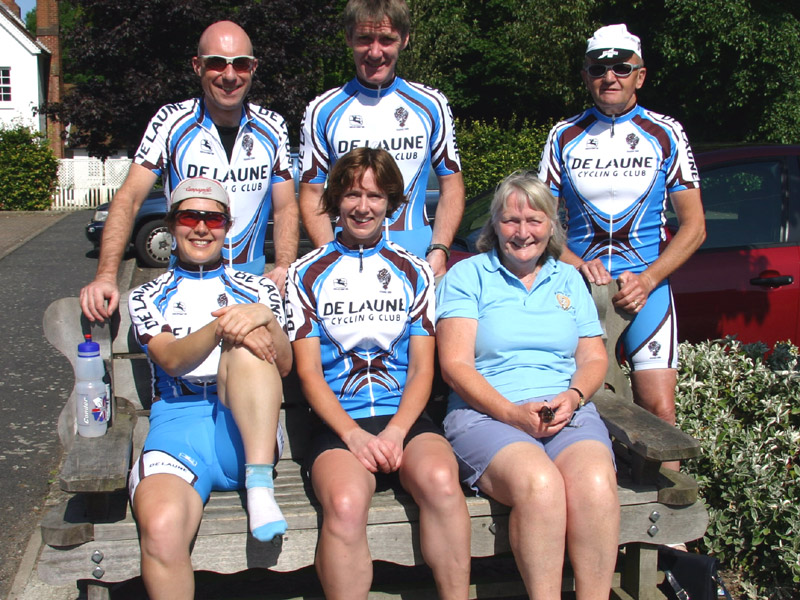 ---
CLUB MIDSUMMER 25, 17 June 2009
Well here it is at last! I will soon be booking next years. There is talk going on that riders would sooner have our club events in Kent, rather than in Surrey, even though Surrey is the London South District Council to which the Club belongs. The thought is that it is too far to travel to Crawley and that all riders would sooner ride the Chilham (Q25/8) course even if it is a slower course. It would be nice if the riders would give me some feedback on this so as to get the feeling of the club competitors.
Anyway getting to the midsummer 25, the morning started badly with very heavy rain and thunder whilst driving down to the event. When I arrived none of our club members were there, then after a while Sara Jon arrived followed by Dave Haggart then Jayne, Cliff & Brian Dacey and our president Roy. The rain had stopped but the roads were very wet, so now we had seven riders and no marshals, with just 40mins. to go. I had already arranged for the Crawley Wheelers timekeeper to time our riders as they were off just before us, also they lent us some numbers because we hadnít got ours.
The race got underway without any marshals from our club apart from Brian and myself as I didnít want to ride because of the many roundabouts, 30 approx. in the wet.
Jon turned in another terrific winning ride, a PB of 56:09 well done Jon, Dave was 2nd. In 1:04:07 and our president coming in with a very creditable ride of 1:4:48, Steve Carter-Smith in 1:04:58 & Cliff returned in 1:10:49 both respectful rides considering they are not competing regularly in time trials.
Sadly we had two riders off course Sara and Jayne, which is not surprising due to the many roundabouts and if you are not familiar with the course, but I am hoping that it will not happen again as I have given both Sara & Jayne drawing of the course with mileages printed on them so they can study it and familiarise themselves with it, and anyone else who wants one just ask me and it is yours and you can then ride the last 25 on Sept. 13th.
AGGRO
| | | | |
| --- | --- | --- | --- |
| 1 | Jon Archdeacon | 56:09 | |
| 2 | Dave Haggart | 01:04:07 | |
| 3 | Roy Savery | 01:04:48 | |
| 4 | Steve Carter-Smith | 01:04:58 | |
| 5 | Cliff Steele | 01:10:49 | |
| | | | |
| | Jayne Wadsworth | 01:06:10 | Off Course |
| | Sara Archdeacon | DNF | Off Course |